Pattee Canyon & Crazy Canyon Rides
Click on map for larger view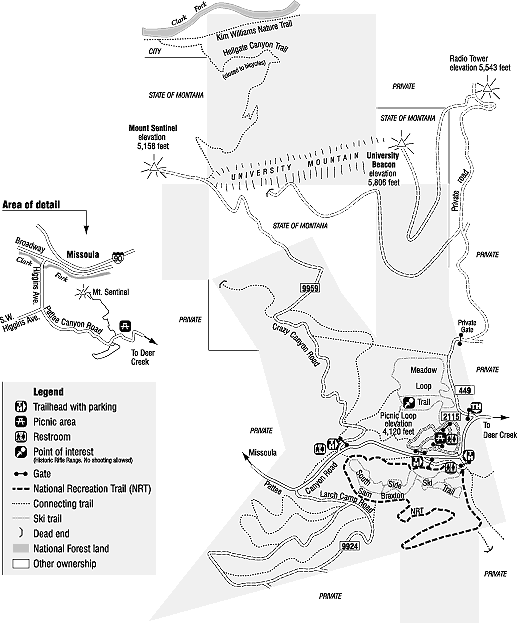 Pattee rides start at the top of Pattee Canyon road at the trailhead. Crazy Canyon is 3 miles up PC
To get there:
Pattee Canyon Road takes off from Higgins Ave, just as Higgins bends to the right and turns into SW Higgins Ave on the south side of town. Pattee Canyon Road is paved for 4.5 miles to the top. Crazy Canyon is located ~3.5 miles up this road on the left hand side.
Blue Mountain
To get there:
Go on Hwy 93 (Brooks) south, turn right on Blue Mountain Road, go ~1/2 of a mile and road will bend left. Turn left into trailhead.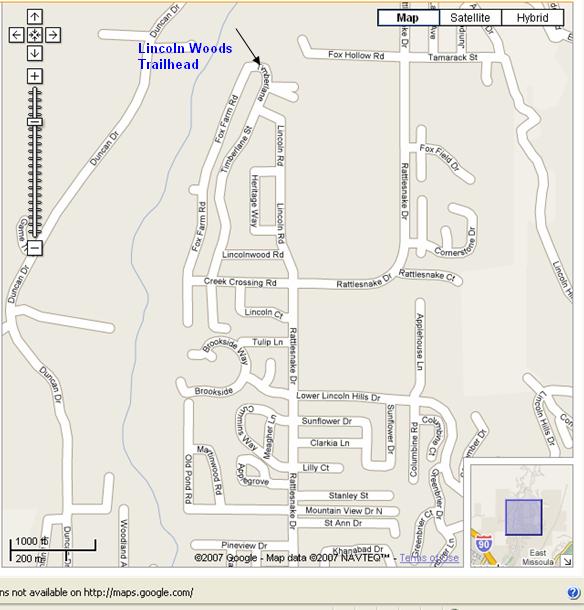 Lincoln Woods Trailhead
Lincoln Hills/Mount Jumbo Trailhead
To get here, drive up Rattlesnake Drive. Turn right onto Lincoln Hills road. Drive to the top until the pavement turns to dirt.
Questions or comments? Get in touch with us at: